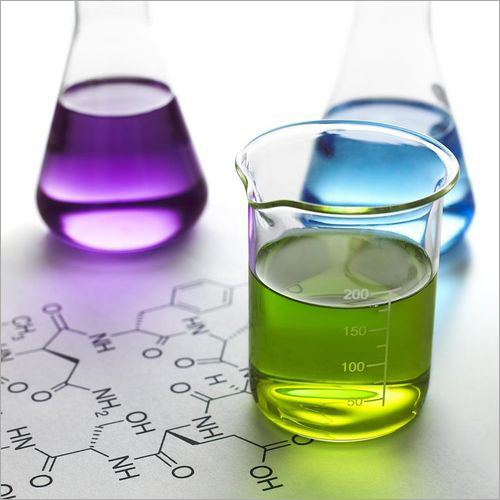 Nickel Catalyzed Ammonium Bisulfite
Price And Quantity
$70 INR

100.00 - 700.00 INR
Product Description
Checkout this Nickel Catalyzed Ammonium Bisulfite which is being manufactured in our company. Molar mass of this solution is 115.11 g/mol and has a yellowish crystalline appearance. The density is up to 1.78 g/cm3 and melting point 147 °C (297 °F; 420 K). In addition to this, our offered Nickel Catalyzed Ammonium Bisulfite is soluble in water and other solvents as well such as methanol. This product is a strong oxidizing agent which find its application in polymer chemistry. Moreover, our product is also used as a bleaching agent and etchant. Due to its oxidizing properties, it find its applications in commercial fields.


Features:
Capable of removing excess chlorine from water and provide optimum performance
It is considered to be an alternative to sulfur dioxide that is ideal for sterilization
It is also utilized as preservative or antioxidant in diverse applications
This chemical find their applications in leather processing, gas purification, food & beverage and other industries
CAS :- 10192-30-0
Molecular weight :- 99
Molecular formula :- (NH4)HSO3
Packing :- 250 kg, 275kg, 25kg Hdpe Drums, Flexi tanks and IBC.
Technical Specifications
| | |
| --- | --- |
| Characteristics | Specifications |
| Physical Appearance | Greenish Clear Solution |
| Assay as (NH4) HSO3 by mass. | 65-70% |
| Assay as So2 by mass. | 42-45.5 % |
| PH. | 4.0 to 5.5 |
| Specific Gravity | 1.36 -1.41. |
| Nickel content | 0.02% Max |